Zephyrhills is getting a lot for her centennial! Besides having birthday video shout-outs, an entire book written about her life, and a whole weekend of partying, Zephyrhills is also getting her portrait painted.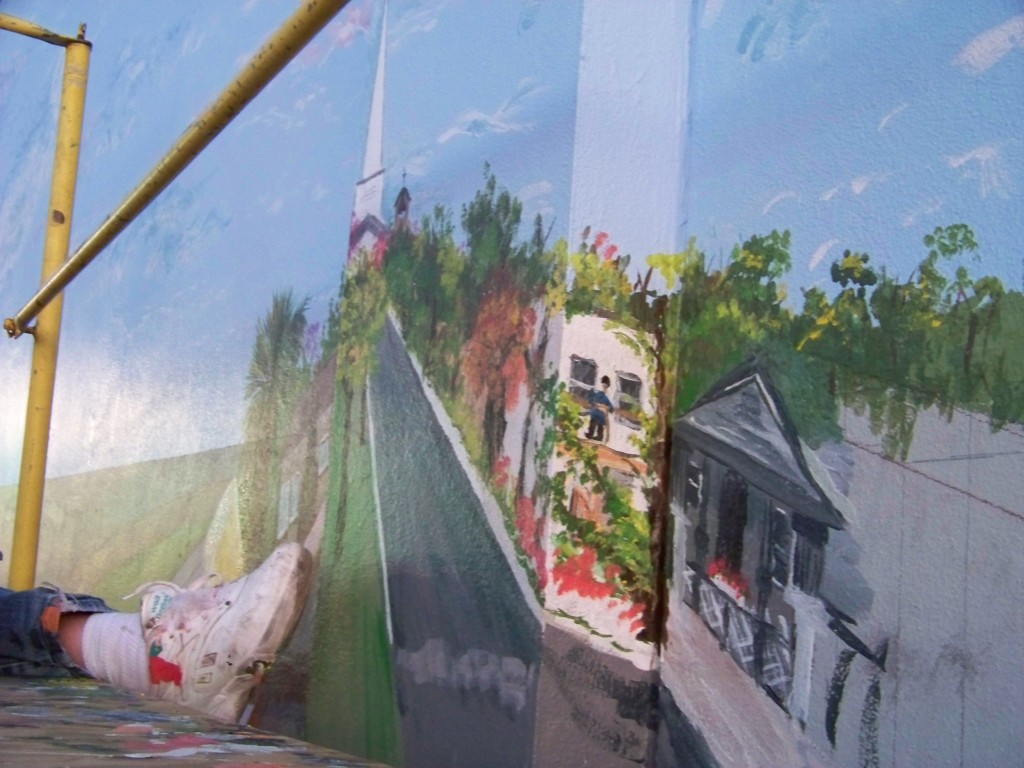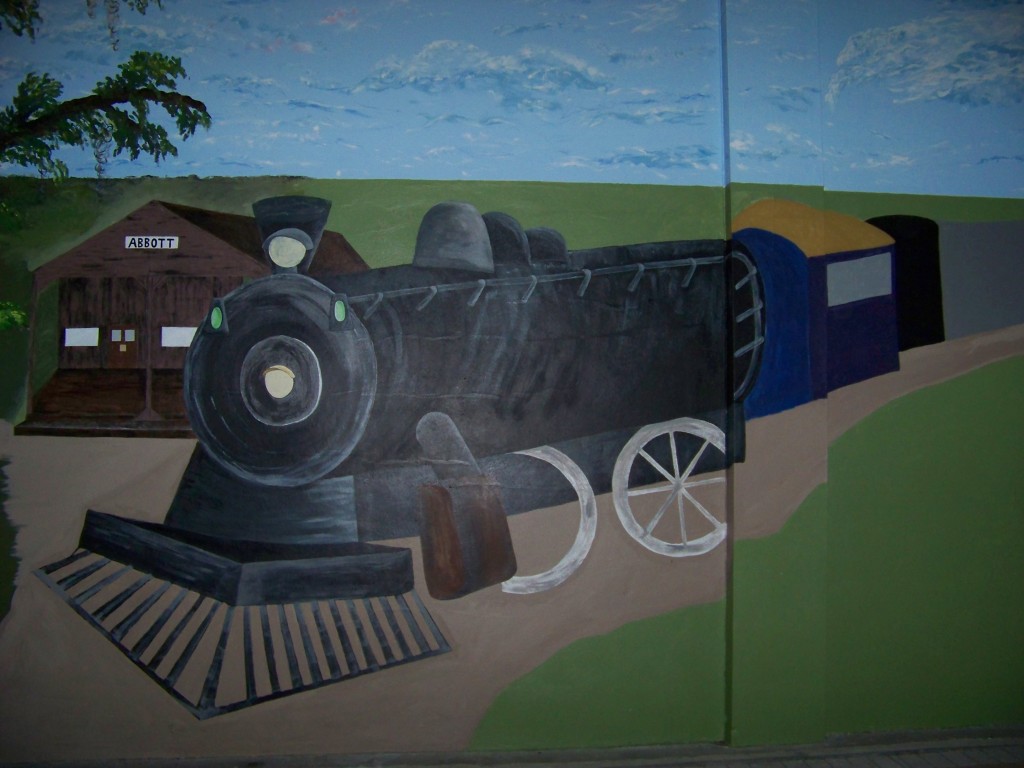 Two volunteer artists by the name of Barbara Moore and Christi Spoto are painting a mural of Zephyrhills on the Wall of Hynes Discount Aluminum on 5th Avenue. Seeing as how the wall is almost the length of a city block, the finished piece will be huge! Both of these women are amazing. Barbara works during the day; Christie has other commitments and has been away from home for over five weeks now. They are both working hard — and often until dark — to get the mural ready for Founder's Day.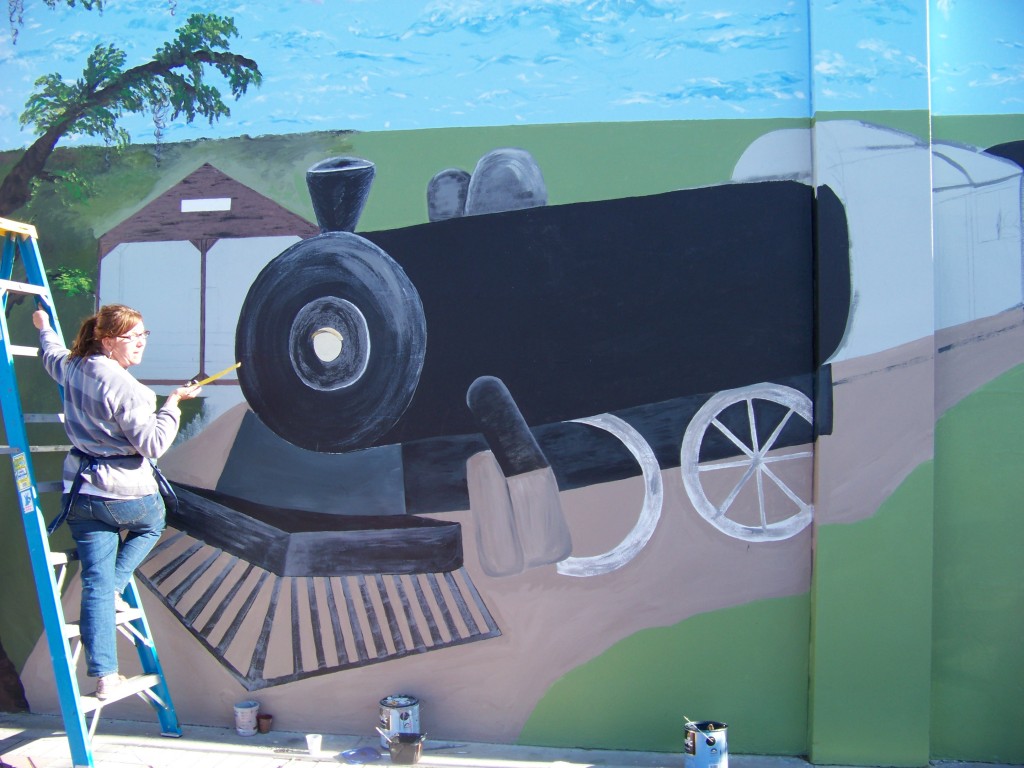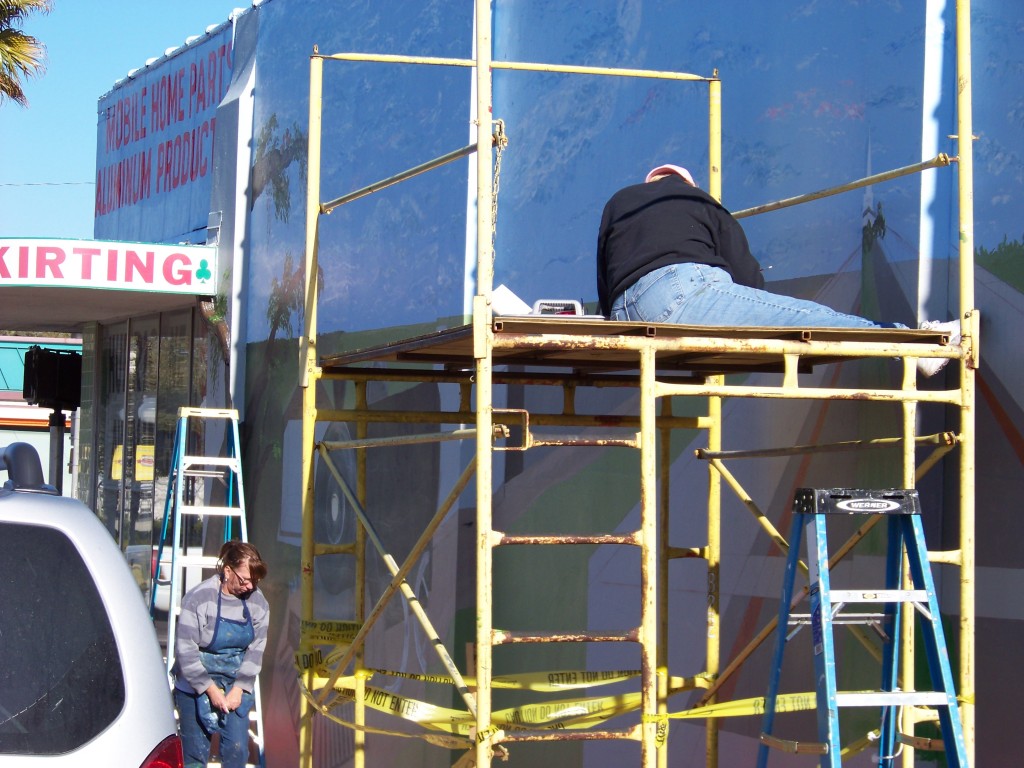 The ladies started painting on January 25, 2010. They would have started earlier, but because Florida weather is so finicky this time of year, they were delayed. As is customary of Zephyrhills residents, the artists were showered with help and friendliness.  Rick Moore and the city workers had a scaffold made for them and placed cones to block off the area; Barbara and Rick donated their truck for paint and ladder storage; Brenda Welcher brought them water and gift certificates from local restaurants. Nearby business owners even offered their bathrooms and stores as an escape from the cold.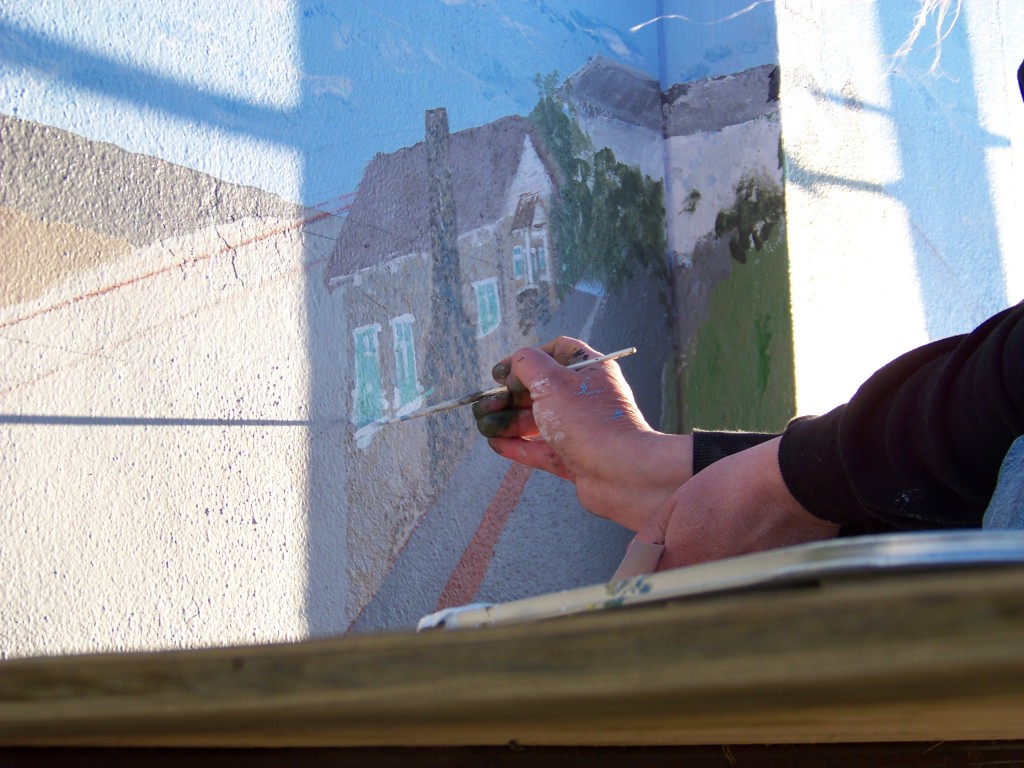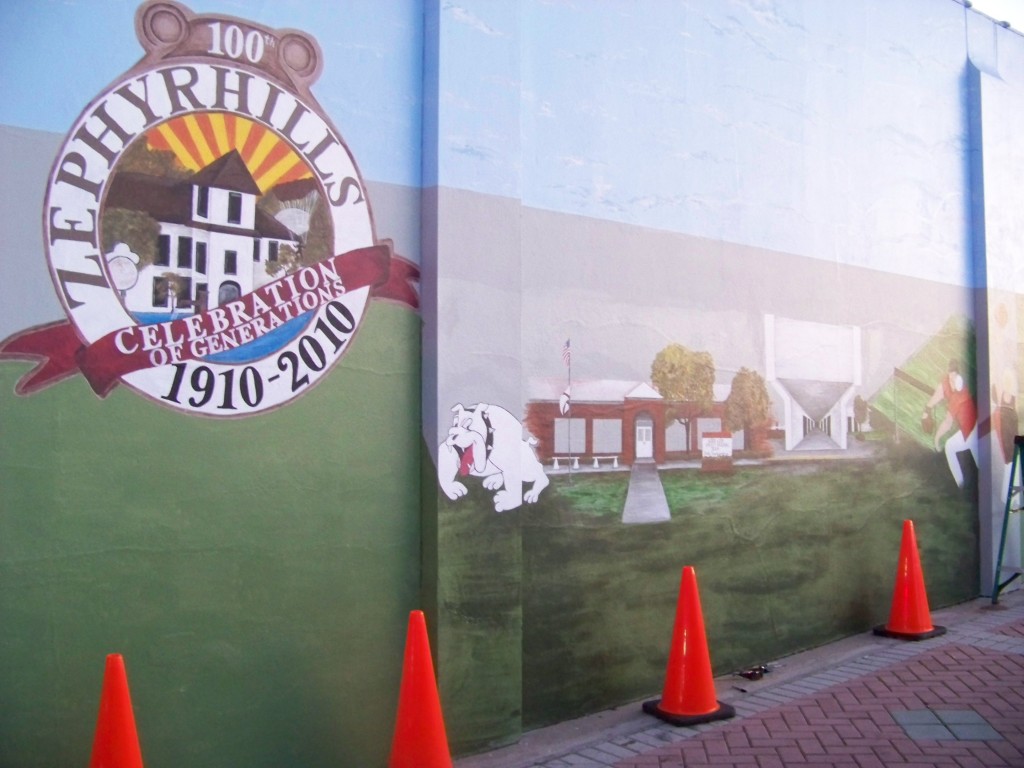 So far, the mural looks amazing! Its not hard to tell Barbara and Christi have worked extremely hard on this project they call their "wall of memories." They have incorporated so much into the mural! There are trees (including the Camphor), Zephyr Park, the official centennial logo, schools, drawings of the town, and a train. They will continue to add more to the mural although it looks complete. They're in for the home stretch, and if the weather permits, Barbara and Christi will be mostly finished by Founder's Day.
Photos courtesy of Maria Spoto